Bartise Bowden claims he would "absolutely not" audition for another reality TV show after his experience on Love Is Blind.
Love Is Blind's Bartise Bowden says that he will "absolutely not," audition for another reality TV show in the future. Bartise was not well-received by the Love Is Blind fanbase, although his active and apologetic presence on social media is slowly working to rebrand his image. After being highly criticized for his treatment of Nancy Rodriguez during their engagement on the show, Bartise has since admitted he was not mature enough to properly handle many of the situations he was put in during filming. Although Nancy and Bartise weren't able to make their relationship work, they are both expanding on their newfound fame.
Despite Bartise's shady behavior on Love Is Blind, many fans continue to support and engage with him over social media. But in response to a fan's question of whether he would audition for another reality show, Bartise posted to his Instagram story @bartiseb claiming "Absolutely not. No way."
This comment won't come as a surprise to many viewers who witnessed how his experience on a reality TV show went down. In a previous post, Bartise also shared that it appears as if he never actually auditioned for Love Is Blind in the first place. The screenshot showed an Instagram direct message to Bartise of someone explaining they were casting for the show in Dallas and thought he would be a perfect fit.
Related: The Most Shocking Love Is Blind Breakups In 2022
Bartise May Not Have Sincere Intentions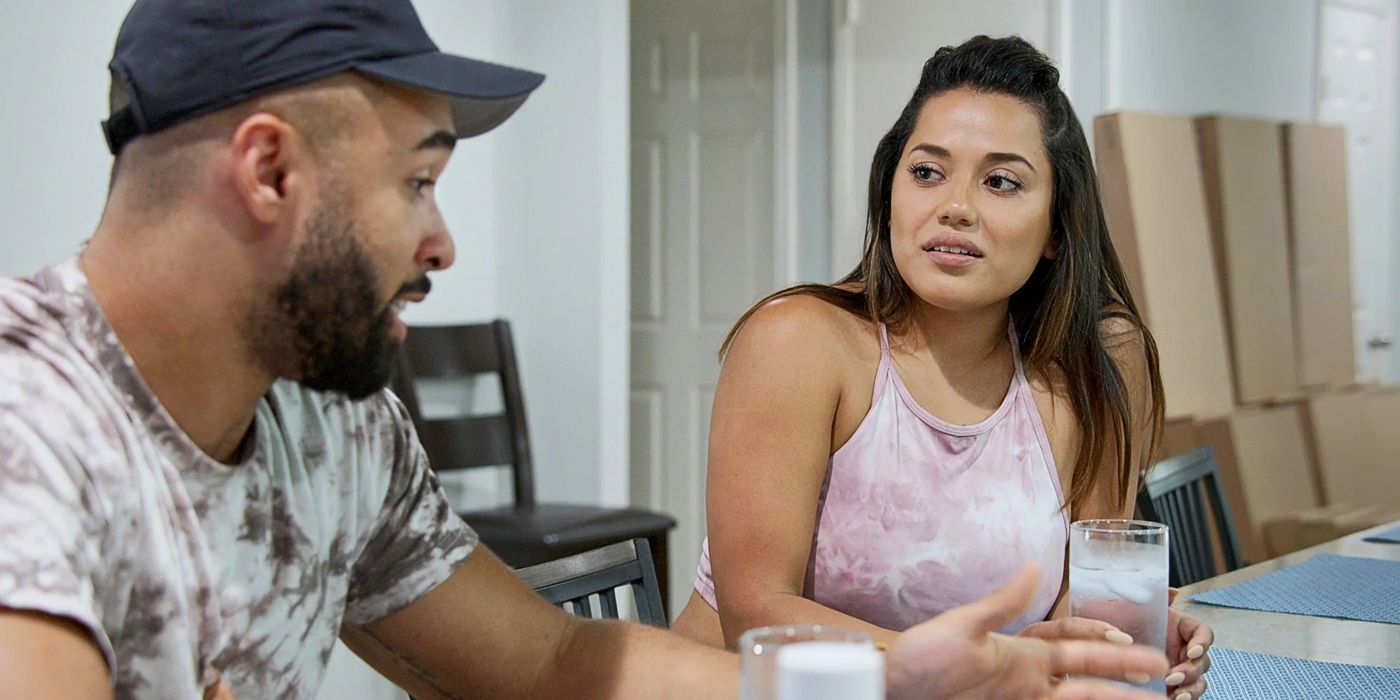 Some viewers have specifically criticized Bartise for not having sincere intentions on the show. Although he claims to have given it all a fair shot, his comments during filming often made it appear as if his interest in Nancy was fabricated for more screen time. Ironically, Bartise was announced as a cast member on a new Netflix dating show titled Perfect Match just hours after his post on Instagram claiming he would not audition again for reality TV. While it could be argued that Bartise didn't have to technically audition for the show, since Netflix producers have already worked with him before, some thought it was misleading.
While some fans believe most Love Is Blind relationships are doomed to fail, cast members have certainly always brought the drama. Bartise could have made his post knowing it would bring more discussion and traction to his Perfect Match announcement, just hours later. One fan, going by Nick, commented on his announcement asking, "Didn't you say on your story you wouldn't go on another reality show?" Another fan responded that "the price must have been right," followed by "and that follower clout." Bartise would certainly not be the first person to continue their career on reality TV dating shows for reasons other than love. Perfect Match, which will premiere on Valentine's Day 2023, will definitely expose Bartise to viewers who are unfamiliar with his previous Netflix appearance.
Diamond Jack will join Bartise on Perfect Match, along with a few other former Love Is Blind cast members. The dating game will feature cast members from a variety of other Netflix shows, including The Circle, The Ultimatum and even Selling Tampa. The show's premise brings together the streaming service's most famous singles to explore love in a tropical paradise. The most compatible couples will get to play matchmaker for everyone else as they bring in additional singles to hopefully create the best matches. Fans can look forward to seeing whether Bartise challenges or affirms their preconceived notions of him from Love Is Blind.
More: Love Is Blind Contestants Who Have Accused Producers Of Manipulation
Source: @Bartiseb/Instagram